Fall 2015
Stark 101 for Anesthesiologists
Kathryn Hickner, JD
Ulmer & Berne LLP, Cleveland, OH
Sometimes those of us in the healthcare industry become so immersed in the multitude of applicable regulations, and their evolution and ambiguities, that we need to take a step back and be reminded of the basics. So for a few moments, let's push aside the status of healthcare reform, the future of independent anesthesiology practices, the abstract and sometimes conflicting guidance governing anesthesia joint ventures and the nuances of ICD-10. Let's refresh our recollection regarding a federal law that has been with us in various forms for about 25 years and that continues to impact us each day. This is a broad overview of the federal Stark law1 in 10 quick bullet points.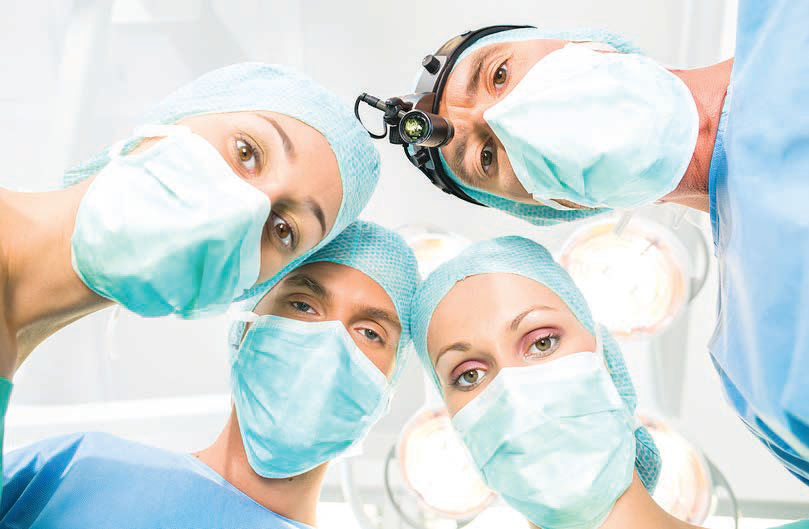 It's important to understand what Stark is and what it is not. It is relatively common for healthcare attorneys to receive calls from clients requesting a Stark review of a relationship when the Stark law is not even at issue. For example, many services relationships between anesthesiologists and ambulatory surgical centers and the joint ventures between anesthesiologists and gastroenterology groups avoid implicating Stark but involve risk under applicable federal or state anti-kickback laws and state fee-splitting laws. These laws are not all the same. In order to analyze an arrangement and ensure legal compliance, it is crucial to understand which laws are truly applicable and which laws are not.
The federal Stark law is a technical statute that requires a technical analysis. In order for a relationship to implicate Stark, five basic elements must be present: (1) a physician must make (2) a referral for the furnishing of (3) designated health services payable by Medicare (4) to an entity (5) with which he/she (or an immediate family member) has a financial relationship.2 When the Stark law is implicated, only the physician may make such a referral, and only the entity may present (or cause to be presented) claims for such referred services, if a Stark exception applies to protect the applicable financial relationship. Each arrangement must be analyzed on a case-by-case basis with close attention to the underlying circumstances.
In the Stark context, intent (whether bad or good) doesn't matter. Unlike the federal Anti-Kickback Law,3 which is a criminal law prohibition focused on impermissible intent, Stark is a strict liability civil statute. In other words, an honest good faith mistake can result in a Stark violation. And yes, this does mean that an inadvertent missing signature on a services agreement or an attorney's failure to ensure that an agreement has a term of at least one year may alone prevent reliance on an available Stark exception and could, depending upon the circumstances, result in a relationship constituting a Stark violation that results in millions of dollars of overpayments.
Understanding the applicable definitions is the key to any Stark analysis. Each element of the Stark law relies upon specific statutory and regulatory definitions that are clarified by regulatory preamble, case law and other federal guidance. For purposes of this brief article, we note that the term "physician" includes anesthesiologists (MDs and DOs); "designated health services" (or DHS) include without limitation certain inpatient and outpatient hospital services;4 and financial relationships may be direct or indirect and may include not only ownership and compensation relationships but also other relationships involving non-monetary remuneration exchanged between the parties.5
Some (but not all) anesthesia arrangements implicate Stark. For example, in order for an arrangement to violate Stark, there must be a referral of DHS involved.6 It is common for anesthesiologists with pain medicine practices to order DHS in connection with their pain management services. Also note that the Centers for Medicare and Medicaid Services (CMS) has indicated that anesthesiologists (unlike other specialties such as hospital-based pathologists, radiologists, or radiation oncologists under certain circumstances) may be considered to have made referrals of DHS when they order the technical component of DHS performed by someone other than the physician.7 But also note that the Stark definitions of "inpatient hospital services" and "outpatient services" do not include "professional services performed by physicians, physician assistants, nurse practitioners, clinical nurse specialists, certified nurse midwives, certified registered nurse anesthetists and qualified psychologists, if Medicare reimburses the services independently and not as part of the inpatient or outpatient hospital service (even if they are billed by a hospital under an assignment or reassignment)."8
Every element of a Stark exception must be satisfied in order for the exception to be helpful. There are numerous exceptions but reliance upon an exception requires that each and every element be satisfied. One common exception relied upon by anesthesiologists is, for example, the personal services arrangement exception.9 Broadly summarized, the personal services exception requires that (a) each arrangement is set out in writing, is signed by the parties, and specifies the services covered by the arrangement; (b) the arrangement covers all of the services to be furnished by the physician (or an immediate family member of the physician) to the entity; (c) the aggregate services contracted for do not exceed those that are reasonable and necessary for the legitimate business purposes of the arrangement; (d) the term of each arrangement is for at least one year; (e) the compensation to be paid over the term of each arrangement is set in advance, does not exceed fair market value, and, except in the case of certain physician incentive plans, is not determined in a manner that takes into account the volume or value of any referrals or other business generated between the parties; and (f) the services to be furnished under each arrangement do not involve the counseling or promotion of a business arrangement or other activity that violates any Federal or State law.
In the Stark context, fair market value becomes not only a business term but also a legal term. As referenced above, demonstrating fair market value is often essential to ensuring that proposed arrangements are compliant with Stark.10 The definition of fair market value in the healthcare regulatory context is different than in other contexts. Although it is sometimes acceptable for the reasonable determination of fair market value and document such determination in their files, the best approach is to obtain a third party valuation from a qualified and experienced healthcare valuation consultant.
Stark violations can have devastating consequences. As described above, when the Stark referral prohibition is violated (because Stark is implicated and there is no available exception), Medicare reimbursement is not available for the DHS services provided as a result of the prohibited referral. This can result in denials of payment or mandatory refunds of payment. Providers are required to report and return any resulting overpayment no later than 60 days after the date on which the overpayment was identified or the date on which any corresponding cost report is due, if applicable.11 Stark law violations can also serve as the basis for civil monetary penalties, False Claims Act liability (which may result in a qui tam suit and treble damages) and potentially exclusion from the governmental health care programs.12
CMS has a protocol that providers may use to self-disclose a Stark violation. Note that CMS has adopted a Medicare self-referral disclosure protocol to enable providers to self-disclose actual or potential Stark violations. Despite the guidance and discretion available to CMS to mitigate the impact of a Stark violation, the self-disclosure process remains a very intimidating process for the health care community.13
Stark calls upon anesthesiologists to act prudently. For anesthesiologists, it is crucial to seek legal guidance when there is any potential healthcare regulatory concern.14 Experienced health care attorneys will be able to assist in determining the actual legal issues and to advise whether a proposed relationship is defensible from a legal perspective. Relationships between anesthesiologists and hospitals or other facilities should always be documented in writing to reflect the entire relationship, be updated overtime as appropriate, be reviewed to confirm commercial reasonableness and be scrutinized to ensure that compensation is within the range of fair market value. When in doubt about whether the Stark prohibition is applicable to a proposed relationship, the parties should certainly err on the side of caution and satisfy each and every element of an available Stark exception or refrain from implementing the arrangement. Even when Stark is clearly not implicated, satisfaction of a Stark exception is typically advisable as a best practice and regulatory safeguard.
---
1 For purposes of this article, "Stark" refers to 42 U.S.C. §1395nn, and the regulations and guidance promulgated thereunder.
2 A discussion of Stark's application to Medicaid claims is beyond the scope of this broad overview.
3 See 42 U.S.C. §1320a-7b(b) and the regulations and guidance promulgated thereunder.
4 "Designated health services" include clinical laboratory services, physical therapy services, occupational therapy services, outpatient speech-language pathology services, radiology and certain other imaging services, radiation therapy services and supplies, durable medical equipment and supplies, parenteral and enteral nutrients, equipment, and supplies, prosthetics, orthotics, and prosthetic devices and supplies, home health services, outpatient prescription drugs and inpatient and outpatient hospital services.
5 See 42 CFR §411.354. In the anesthesia context, financial relationships can involve, depending upon the circumstances, exclusive agreements with stipends or other compensation, ownership interests in ambulatory surgical centers and the receipt of other items of value such as space and equipment. See U.S. ex rel. Kosenske v. Carlisle HMA, Inc., 554 F.3d 88 (3d Cir. 2009).
6 For example, see discussion in Advisory Opinion No. 98-001 (1998) (regarding a proposed ambulatory surgical treatment center).
7 See Stark Phase III Final Rule preamble, 72 FR 51012, 51021 (2007).
8 See 42 CFR §411.351.
9 See 42 CFR §411.357
10 For example, for purposes of the Federal Stark law, "fair market value" means: "the value in arms' length transactions, consistent with the general market value, and, with respect to rentals or leases, the value of rental property for general commercial purposes (not taking into account its intended use) and, in the case of a lease of space, not adjusted to reflect the additional value the prospective lessee or lessor would attribute to the proximity or convenience to the lessor where the lessor is a potential source of patient referrals to the lessee." 42 U.S.C. §1395nn. The regulations promulgated pursuant to the Federal Stark law go on to state, "general market value" means: "…the price that an asset would bring as the result of bona fide bargaining between well-informed buyers and sellers who are not otherwise in a position to generate business for the other party, or the compensation that would be included in a service agreement as the result of bona fide bargaining between well-informed parties to the agreement who are not otherwise in a position to generate business for the other party, on the date of acquisition of the asset or at the time of the service agreement. Usually, the fair market price is the price at which bona fide sales have been consummated for assets of like type, quality, and quantity in a particular market at the time of acquisition, or the compensation that has been included in bona fide service agreements with comparable terms at the time of the agreement, where the price or compensation has not been determined in any manner that takes into account the volume or value of anticipated or actual referrals." 42 C.F.R. §411.351 (emphasis added). For a discussion of fair market value principles as they relate to hospital exclusive contracts, see for example the Stark Phase II Interim Final Rule, 69 FR 16054 (2004).
11 ACA §6402.
12 See 42 U.S.C. §1395nn, 42 CFR §411.353 and 42 CFR §1003.100. See also for example In U.S. ex rel. Kosenske v. Carlisle HMA, Inc., 554 F.3d 88 (3d Cir. 2009) and the Covenant Medical Center 2009 False Claims Act Settlement (http://www.justice.gov/opa/pr/covenant-medical-center-pay-us-45-million-resolve-false-claims-act-allegations).
13 ACA §6409. See also https://www.cms.gov/medicare/fraud-and-abuse/physicianselfreferral/self_referral_disclosure_protocol.html.
14 An excellent resource for new or experienced physicians attempting to understand Stark and the federal fraud and abuse laws is "A Roadmap for New Physicians: Avoiding Medicare and Medicaid Fraud and Abuse," which is available at http://oig.hhs.gov/compliance/physician-education/index.asp.
---
Kathryn (Kate) Hickner is an attorney at Ulmer & Berne LLP, where she co-chairs the firm's Health Care Practice Group. Additional information regarding Kate's background, experience, publications and presentations can be found at http://www.ulmer.com/attorneys/Hickner-Kathryn-E.aspx. She can be reached via telephone at (216) 583-7062 and via e-mail at khickner@ulmer.com.